Merchant Advocate Health has over 50 years combined experience in the payments and health industries. We are uniquely positioned to understand the financial challenges facing healthcare organizations and how the payments industry increases the financial burdens. We have a long history of saving money for hospitals and healthcare providers. Merchant Advocate understands the payments industry and has saved our clients over $50 Million in excess fees, inflated rates and coding errors. There are no upfront fees for our service and we we are paid on a contingency basis.
For a hospital, patient payment is just one example of credit card payment revenue. Others include retail outlets inside the facility such as the cafeteria, gift shop, outpatient pharmacy, medical supplies, and parking garages. In addition, some insurance companies are increasingly remitting their payments to hospitals via credit card methods rather than traditional EOB. As a result, hospitals and physician practices often have multiple merchant accounts to handle the inflow of credit card payments. The costs associated with these accounts can be difficult to assess and manage.
Advisory Board
Eric Cohen, CEO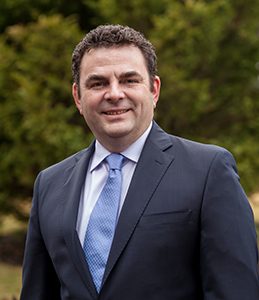 A veteran of the finance industry, Eric Cohen founded Merchant Advocate in 2007. After his extensive experience in the merchant services industry, he was determined to create a fair value proposition and transparency for merchants with their credit card processors. He established Merchant Advocate to act as a trusted advisor on behalf of all size and categories of businesses. As the CEO and founder of Merchant Advocate, Eric leads the team with passion that comes from saving merchants over $50MM in the past seven years. He is always striving to help business owners save money. His unique vision has driven the development of an entirely new industry of Advocacy in Merchant Services.
Prior to founding Merchant Advocate, Eric held various sales and training positions in the industry, gearing up for the formation of his own organization as an independent advocate for merchants. Eric earned his undergraduate degree in Communications from Rutgers College and his MBA from the Graziadio School of Business and Management at Pepperdine University. Eric lives in New Jersey with his beautiful wife and three adorable daughters.
Dr. Robert Mordkin, Executive Advisor
Dr. Robert Mordkin is a Board Certified Urological Surgeon and Fellow of the American College of Surgeons.  He is a graduate of the University of Southern California and former faculty member at Georgetown University.  Most recently, he serves as the Chief of Urology at the Virginia Hospital Center.  Dr. Mordkin was first acquainted with Merchant Advocate as a client, and he applied their services to provide cost savings at the Advanced Surgery Center of Bethesda and at the Virginia Hospital Center.  As a healthcare leader, he is intimately familiar with the current market forces stressing providers of healthcare including physician groups, hospitals, surgery centers and chronic care facilities.  Based on his own experience with Merchant Advocate, he joined Merchant Advocate Health as an advisor with the mission to provide merchant account optimization for this unique business sector.
Jeff Shavitz, Executive Advisor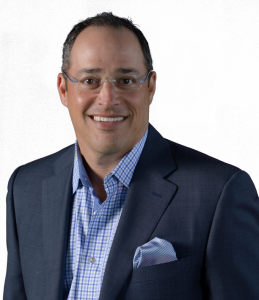 Jeff Shavitz is a finance expert, leader in merchant services, business development guru and celebrated best-selling author. In 2001, he co-founded Charge Card Systems, Inc. (CCS), a national credit card processing company based in Boca Raton, FL that grew to over 600 salespeople. In 2012, he sold CCS to Card Connect, owned by FTV Capital, a private equity firm rolling up merchant processing companies in the space. Jeff served as a consultant for 2 years to the senior management following the sale and in June 2017, First Data (one of the largest credit card companies in the world) acquired Card Connect for $750MM.
During his tenure in the payments space, his largest niche marketplace has been the healthcare industry including hospitals, solo practitioners, medical groups and associations (including for profit and non-profit). Prior to the merchant services industry, Jeff worked at Lehman Brothers in its investment banking division working on corporate finance and M & A work.
Jeff also enjoys writing. His first book, "Size Doesn't Matter—Why Small Business is Big Business," hit #1 on Amazon in the business and entrepreneurship categories. He has published five other business books plus one lifestyle book that he co-authored with his daughter called "Mom & Dad – I Promise I'll Get Into College". In addition to his books, he is a contributing writer for Entrepreneur Magazine and The Business Journals. He is also a columnist and a member of the Advisory Board for The Green Sheet, the leading trade publication in the payments and industry and a member of the First Data ISO Advisory Board and First Data President's Council.
Jeff received his Bachelor of Arts degree in Economics from Tufts University and studied finance at the London School of Economics. He is married with three children, and his personal goal is to play the top 100 golf courses in the USA.